About Udderly Ridiculous Productions
Udderly Ridiculous Productions was founded by Mike Dowell based on ideas, he's amused and entertained himself with on his farm for over twelve years. The characters in the strips are loosely based on animals that live or have lived on the Dowell farm.
Cow Products & Bovine Comedy
Udderly Ridiculous Productions offers cow comic strips and a variety of comical cow products such as custom t-shirts, mugs and cups, and other cow collectibles. Mike gets his encouragement from his wife and son, who enjoy comic strips and related products as much as he does and is always full of ideas to add to his own.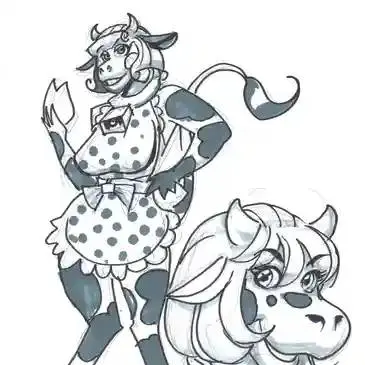 The events and actions portrayed in the BODACIOUS BOVINES comic strips are the product of Mike's imagination, sparked by everything that happens on the farm as he gets ready to go to work. The animals all have unique personalities, and their behaviors and antics offer Mike an endless source of inspiration.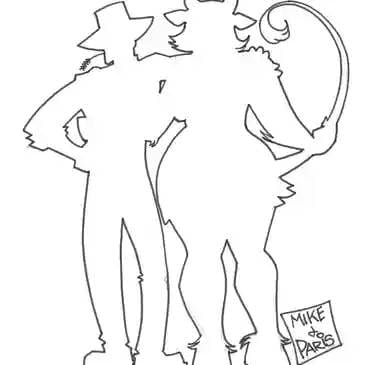 Paris Cullins, Gary Cohn, Derwin Roberson & Louis Small, Jr.
We would especially like to thank artists Paris Cullins, and Louis Small, Jr., editor Gary Cohn and colorist Derwin Roberson for their talent that helps make Bodacious Bovines and its Udderly Ridiculous cast of characters a reality. Their innovation and creativity add a unique twist to the design and style of our products.